The Official Publication of the Canadian Society of Otolaryngology-Head and Neck Surgery
Publisher BMC Part of Springer Nature
We are pleased to announce the current Journal of Otolaryngology-Head and Neck Surgery's 2-year Impact Factor of 2.441 (IF 2019 1.852).  Our new ranking puts us just a hair behind some of the major journals!
Much of the credit for this increase must go to our Associate Editors for their efforts in working with reviewers to accept only higher quality scientific submissions to be published. Even thought we've published more than ever before (145 pubs in 2020 vs 75 in 2018), we've also been cited far more.  By setting a higher bar, the Journal continues to have strong science as its trademark.  Sincere thanks the the Associate Editors for their diligent and thoughtful work.
The Journal of Otolaryngology-Head & Neck Surgery, on BioMed Central's publishing platform, is an open access, peer-reviewed journal publishing on all aspects and sub-specialties of otolaryngology-head & neck surgery, including pediatric and geriatric otolaryngology, rhinology & anterior skull base surgery, otology/neurotology, facial plastic & reconstructive surgery, head & neck oncology, and maxillofacial rehabilitation, as well as a broad range of related topics.
For those who wish to access Journal of Otolaryngology – Head & Neck Surgery articles prior to 2013 please contact the CSO-HNS office.
Call for Applications – Head & Neck Associate Editor
We are seeking applications for a Head & Neck Associate Editor position.  Please review the terms of reference and qualifications associated with this volunteer position by clicking here.
Your CV and cover letter should be mailed to the Society's office at [email protected] by May 27, 2022.
IMPORTANT Information for Submitting Authors
Important
The CSOHNS has made a change to the coverage of the article publication charge (APC) for its members. As of November 15, 2020 forward, all members will be responsible for 50% of the APC at the Society's discounted rate.This change is necessary to help preserve the Journal's budget for those original research articles and reviews submitted by CSOHNS members. As previously noted, no other type of article will be covered. (e.g. case reports)
For 2021, that fee will be $772 USD.  The CSOHNS will continue to support the Journal by matching that amount for published articles.  Members will be billed by the CSOHNS in equivalent Canadian dollars, only after a manuscript has been published.  The article submission process remains unchanged and still requires the input of the institutional membership code at the time of submission.  There is no other method for receiving this discount.
Only CSOHNS active members in good standing for 3-years who are either the first or senior author on a submission qualify to have the 50% subsidy. The membership code can be retrieved by contacting the CSOHNS office at [email protected] .
The Institutional Membership Code should be go here.
Make A Payment
Thank-you for choosing to publish in the Journal of Otolaryngology-Head and Neck Surgery!  The Society covers 50% of the publishing fee for original research articles and reviews for CSOHNS active members in good standing for 3 years that are either the first or senior author on the article.  Authors are responisble for the balance of the fee. ($772 USD)
You can pay by:
CHEQUE:  Please made the cheque payable to the Canadian Society of Otolaryngology-Head and Neck Surgery and mailed to the office.
CREDIT CARD (VISA or MC):  Mail, Fax or Phone in your payment.
 CSOHNS, 68 Gilkison Street, ELORA, ON N0B 1S0 Tel (519) 846-0630;  Fax (519) 846-9529
PAYPAL:
Read the Latest Journal Articles
Articles
(BioMed Central – Part of Springer Nature)
Visual Abstracts
We are pleased to introduce a new initiative for the Journal.  Visual abstracts will now be available for selected published articles.  They will provide the reader with quick and easy access to relevant and topical content.  You can view them through the Society's social media (Twitter, Facebook & Instagram).
Submit A Manuscript
Guidelines on BMC's 3-Step Submission Process / Submission Portal – click here.
Please note:  If you have been an active members in good standing of the CSOHNS for 3-years, and are either the first or senior author on the article, you qualify for the Society's 50% discount on the APC.  Contact the office at [email protected] for the membership code.
Learn How to Submit A Manuscript
A "How-to-Guide" on what you need to know to successfully submit an article to the Journal – PDF
Editorial Board
Dr. Douglas Chepeha, Co-Editor-in-Chief

Dr. Chepeha is a staff physician at the University Health Network and a Professor in the Department of Otolaryngology at the University of Toronto; he is also an Adjunct Professor at the University of Michigan. He currently serves on a number of administrative committees locally and internationally, such as the American Head and Neck Society Head and Neck Reconstruction Committee and the NRG Oncology Head and Neck Cancer General Committee and Surgical Subcommittee. Dr. Chepeha's research interests relate to clinical and translational questions in head and neck oncology and microvascular reconstructive surgery, with a particular focus on clinical trials, epidemiology, and multidisciplinary, prospective clinical research. He is extensively published with over 150 papers in peer-reviewed journals.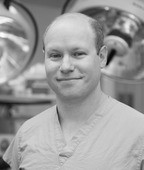 Dr Brian Rotenberg, Editor-in-Chief
Dr Rotenberg is Associate Professor of Otolaryngology – Head and Neck Surgery at Schulich School of Medicine and Dentistry in Western Univeristy (London, Ontario) and Program Director for the residency program.  He obtained his MD degree at University of Toronto, as well as Royal College certification in Otolaryngology – Head & Neck Surgery.  He is dual fellowship trained in sinonasal surgery and pediatric surgery, both from University of Melbourne (Australia), and joined the faculty at Western University in 2007. He is a founding member of the International Surgical Sleep Society and is now sits on the society's Executive Board. Dr. Rotenberg is the outgoing Scientific Chair of the Canadian Society of Otolaryngology. He is an invited speaker nationally and internationally on topics relating to sleep apnea and rhinology and has more than 100 peer reviewed publications and book chapters as well as funded research grants to study both sleep surgery and sinonasal research.
Associate Editors
Dr. Maggie Aron, University of British Columbia, VANCOUVER, BC
Dr. Michael Brandt, University of Toronto, TORONTO, ON
Dr. Vincent Biron, University of Alberta, EDMONTON, AB
Dr. Jason Chan, The Chinese University of Hong Kong, HONG KONG
Dr. Shamir Chandarana, University of Calgary, CALGARY, AB
Dr. David Côté, University of Edmonton, EDMONTON, AB
Dr. Chris Diamond, University of British Columbia, VANCOUVER, BC
Dr. Cathie Garnis, University of British Columbia, VANCOUVER, BC
Dr. André Isaac, University of Alberta, EDMONTON, AB
Dr. Caroline Jeffery, University of Alberta, EDMONTON, AB
Dr. Simon Kirby, Memorial University, ST. JOHN'S, NL
Dr. Karen Kost, McGill University, MONTREAL, QC
Dr. Chwee Ming Lim, National University of Singapore, SINGAPORE
Dr. R. Jun Lin, University of Toronto, TORONTO, ON
Dr. Tamara Mijovic, McGill University, MONTREAL, QC
Dr. Corey Moore, Western University, LONDON, ON
Dr. Dan O'Connell, University of Alberta, EDMONTON, AB
Dr. Ewa Olszewska, Medical University of Bialystok, POLAND
Dr. Matt Rigby, Dalhousie University, HALIFAX, NS
Dr. Praby Singh, University of Toronto, TORONTO, ON
Dr. Leigh Sowerby, Western University, LONDON, ON
Dr. Alvin Wee, University of Toronto, TORONTO, ON
Dr. Han Zhang, McMaster University, HAMILTON, ON
Social Media Team
Dr. Jennifer Siu, University of Toronto, TORONTO, ON
Dr. Emily Deane, Univeristy of British Columbia, Vancouver, BC
Dr. Pia Pace-Asciak, Kamloops, BC
Dr. Alice Liu, University of British Columbia, Vancouver, BC